This is another departure from my typical record of a cook. It is for the benefit of friends who want to have a go at smoking but aren't ready to plunk down hundreds of dollars for a Weber Smokey Mountain. Weber kettles are very versatile charcoal cookers and with proper technique can make terrific BBQ. My suggestion is to watch Craigslist.com for a decent used kettle. The bowl and lid are porcelain coated and unless beat up badly, will last for decades. Grates and the One Touch system parts are wear items and can be had at your local Ace Hardware of Amazon for a modest price. Or go crazy and get a a 22" OTG (One Touch Gold) for about $150. (I do recommend sticking with the 22" kettle vs. the smaller 18" size.) Whereas Weber kettles are often available used, the Smokey Mountain is almost as rare as hens teeth on the used market.
Here is an article that the proprietor of The Weber Kettle Club wrote to compile various methods to smoke on a Weber:
8 Easy Options to Smoke on a Weber Kettle
. Techniques I have personally used include the charcoal basket and my recent favorite, the snake: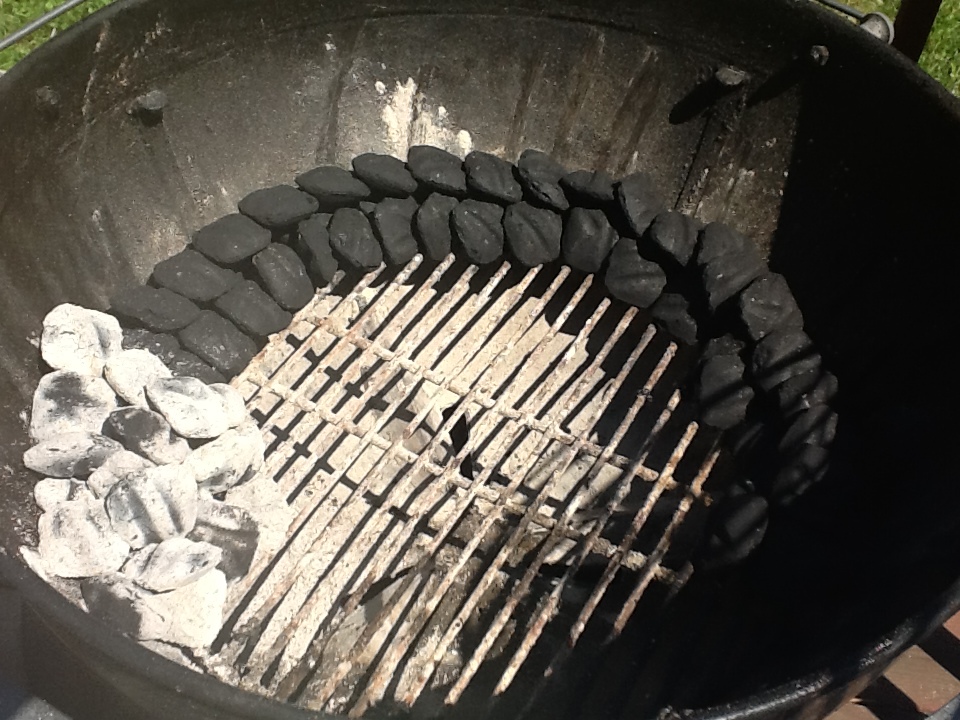 Photo credit: cookingmama at Weber Kettle Club
I used a double snake the first time I made pepper stout beef to get a higher temperature and it worked very well.
This got me 375°F+ and worked well for the first and second stages of cooking the beef.
Want to smoke? Do it!